Original Cracker Boy Seasoning 7.5oz
Regular price

Sale price

$ 7.99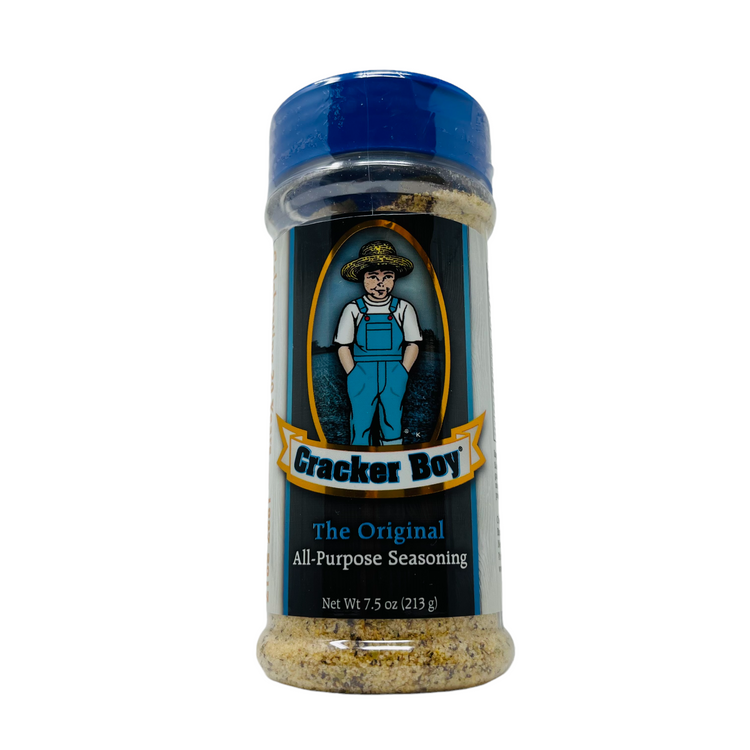 Product Details
Description

Cracker Boy's Original Gluten-Free All-Purpose Seasoning

Cracker Boy's Original All-Purpose Seasoning adds flavor to all of your favorite dishes! We combine a variety of 10 fresh spices in a specially made blend to produce a delectable experience you'll remember for the rest of your life.


Other seasoning brands tend to have a strong flavor but wear out in about 8 minutes. Cracker Seasoning provides a flavorful blast in your mouth, you won't want to use any other brand. Our spice is powdered so finely that it melts and disperses a delectable flavor throughout your cuisine as it reaches the grill or heat.

For a captivating tasting experience, use this before or after cooking meat, pork, poultry, vegetables, seafood, and other dishes.

Highlights

Zero Fat
Zero Carbs
Zero Sugar
Zero Calories
100% Gluten-Free

Allow 5-7 Business Day for Shipping. 

If you're interested in a spicy flavor: Cracker Girl Spicy Seasoning

Bundle products to save on shipping!