Jalapeno Citrus Sauce 12 oz
Regular price

Sale price

$ 8.95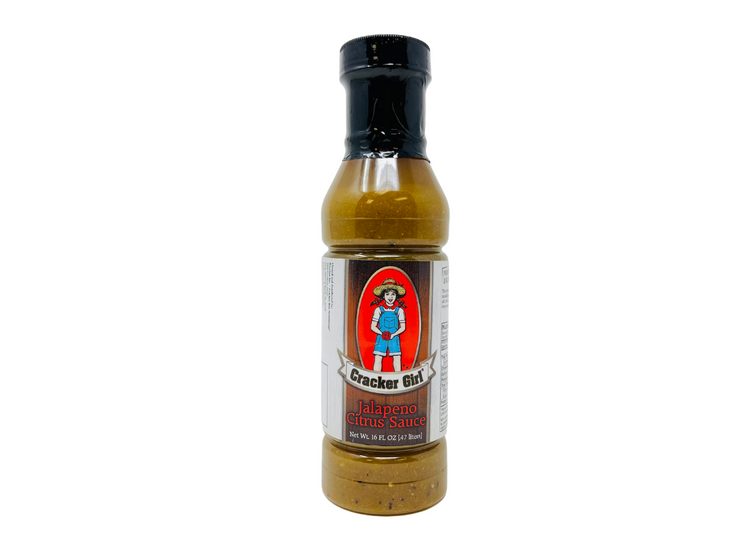 Product Details
Description

Cracker Boy's Gluten-Free Jalapeno Citrus Sauce

One of our most delectable sauces, Cracker Boy Jalapeno Citrus Sauce, offers an eternal happy aftertaste and a savory burst in your tongue. Our Jalapeno Citrus sauce is made with fresh, local citrus that is combined with the jalapeno's spiciness. This well-balanced flavor pairs great with tacos, fish, or any other appetizer complements.

Cracker Seasoning gives you a flavorful kick you won't soon forget. You'll never want to use another brand again! As it meets the grill or fire, our spice is powdered so finely that it melts and disperses a wonderful taste throughout your dish.

Use this before or after cooking beef, pork, poultry, vegetables, shellfish, and other meals for a unique flavor.

Highlights

Allow 5-7 Business Day for Shipping. 

If you're interested in a sweet and spicy flavor: Cracker Boy Sweet & Spicy Wing Sauce

Bundle products to save on shipping!